Astrill
Reviews
Based on 17 reviews from blogs, youtube.com, and true.
Review Highlights
Great for streaming
Multi-hop encryption
No data retention laws in its jurisdiction
Kill switch and DNS leak protection
Based in the Seychelles Islands
Video Reviews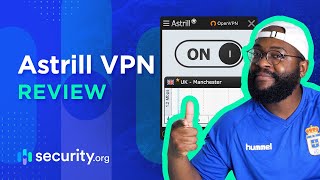 Astrill VPN Review!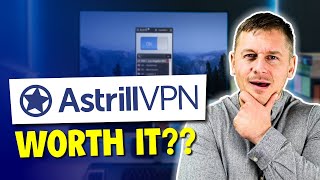 Astrill VPN Review 2021 Can it compete with ExpressVPN ...
Consumer Research Studios
Negative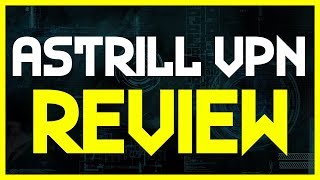 Astrill VPN Review - $20 a Month VPN WORTH IT?
Tom Spark Reviews
Negative
Reddit Discussion
r/PrivateInternetAccess • Posted by
u/__________________99
2 years ago
No, their ping and speed is actually that terrible. I have a 200mbps connnection with less than 10ms ping brought down to **8mbps** and my ping off the charts. Save your money up and buy a premium VPN like Astrill that won't choke the internet speeds you pay for. PIA is a joke.
Hacker News Discussion
I used Astrill while in China and it worked good and the cost wasn't bad. Works on most all OS's. https://www.astrill.com/
Posted by
jason_slack
4 years ago
I can't say if this works in China, but Astrill VPN have a number of ip addresses that they label "China Optimized." I use them to access Netflix in the US from Ireland, but don't know if they work in China or not.
Posted by
DarrenZ
4 years ago
Reviews by Topic
Our analysis shows how reviewers feel about different topics.
I can do the same thing with websites with what they call site filter. I say: okay, all of these websites go to the public, all these websites, let's make that a little bit more private and finally, it's just really bringing it in terms of overall customization. As you can see from the protocols that it lets, you use we're talking open web wire guard stealth vpn among others. Now, when it comes to what we didn't like about azure vpn, it's going to have to be the price it's rather spendy, even when you're looking at it from an annual perspective, a little bit higher than some of his competitors so granted
Well, in that regard now i want to give you my final thoughts on absolute vpn and svpn is for experienced users. Let's just say it's for advanced users, because it just offers so much i mean when it comes to a comprehensive vpn. It's definitely uh one of the most comprehensive that we've seen here at security.org we're talking, vpn, sharing, dedicated ip addresses, it's really bringing a lot to the table and you are going to pay for it
Now, with astrovpn you're able to have access to servers in over a hundred cities in over 60 countries, so really opens up the world for you when it comes to where you'd like to be on the internet. Additionally, it has tons of different protocols so really bumping up the encryption game. You have, of course, proprietary encryption methods like open web and stealth vpn and just about things they're all familiar with like wire guard and open vpn. So a lot coming to the table uh when it comes to protocols with azure vpn
358 megabytes per second download and 277 megabytes per second upload. Now, when i went over to my video, i was able to get 128 megabytes per second download and 63 megabytes per second upload and london, where some of the best soccer clubs in the world play. We got 134 megabytes per second download and 95 megabytes per second upload and finally, in bosnia, i was able to get 108 megabytes per second download and 17 megabytes per second upload shifting to the mountain west, where we had an imac, we were able to do a Control test with no vpn at 250, megabytes per second download and 22 megabytes per second upload. Now, when we decided to go right over to sydney, australia, we got a megabyte download speed of 208 per second and 19 megabytes per second upload and for amsterdam, 242 megabytes per second download and 21 megabits per second upload
Astrill is a VPN app that claims to work in China, but with a huge hit or miss in performance. Maybe two years ago, this VPN used to be fast, but because of the increasing users on the given servers, get targeted by the Chinese censorship. As a result, speeds throttled, and many users have noticed the slowdown — particularly in the past few months, turned AstrillVPN a mixed bag as far as reliability is concerned.
AstrillVPN is compatible with almost all the leading operating systems and software including; Windows, Mac, Android, Linux, iOS and DD-WRT routers and devices. To remain on the list of top-notch VPNs, Astrill also offers VPN Clients for Windows, Mac, Linux, iOS and other Android devices. Astrill VPN also allows you to install the service on your home or office router.